An Interactive Storytelling Class by Ms. Kim Thúy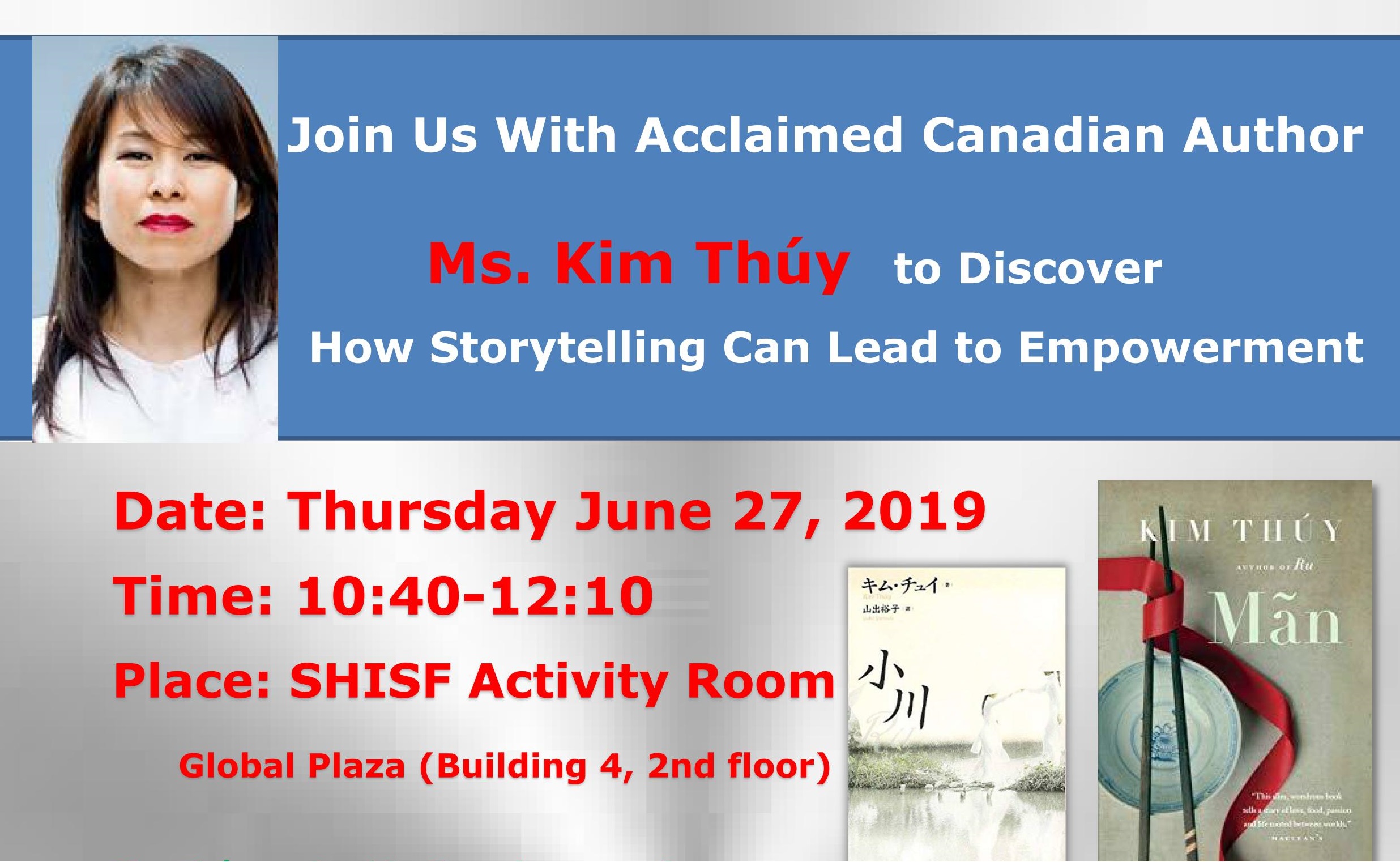 Join Us With Acclaimed Canadian Author Ms. Kim Thúy to Discover How Storytelling Can Lead to Empowerment 
Ms. Thúy arrived in Canada as a refugee from Vietnam at the age of 10. Despite her early hardship, she went on to become a professional interpreter, lawyer, chef and restaurant owner, and a multi-award winning author.
"We often misinterpret Asian women as kind, submissive and obedient. On the contrary,
that quietness is their way of being strong." Kim Thúy
Ms. Thúy invites you to join her interactive storytelling class to learn how telling her own stories and those of others can lead to empowerment.
Date: Thursday June 27, 2019 Time: 10:40-12:10
Place: SHISF Activity Room (Building 4, 2nd floor)  
※本学学生対象。参加申し込みは締め切りました。